Information, Process & Policy Evaluation
Focusing on the quality of data your organization is collecting and how it's managed is critical to ensuring your core services are meeting their objectives. Incorporating thoughtful review of your processes of data collection, management and reporting can provide insights to understand if you're organization is meeting its strategic objectives and what actions are needed to improve.
Uncover the trends, patterns and hidden details of your daily operations that provide valuable insights and opportunities for improvement.
Coyote's Information, Process and Policy Evaluation will create a roadmap for ensuring service delivery and overall process meet the needs of the organization whether that means finding efficiencies, meeting requirements for accreditation or looking for opportunities to change workflows.
"We feel like we struck gold with them. You can't just create software. You've got to know the industry. Coyote has the healthcare experience, and they understand what we need."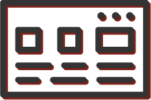 Data Quality Assurance and Reporting
Receive a complete analysis of your current data entry and reporting practices as well as a list of recommendations for improving the overall quality of your data collection leading to more and better statistical reporting.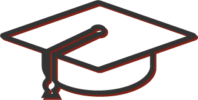 Accreditation Preparation
Understand the technological requirements for any accreditation you are pursuing, the potential implications to your workflow and a step-by-step look at what is needed to ensure you are prepared to meet those requirements.

Program Evaluation and Planning
Obtain realistic measurements of your progress. With the aide of clinical program planning experts, the Program Evaluation and Planning service will provide a plan to improve outcome measurement and modify your data collection enabling you to get a better picture of the effectiveness of your core services.

Workflow Analysis and Redesign
Create detailed workflow diagrams that reveal the ways that things get done in every area of your organization.
Hear how Coyote's Integrated Case Management Solutions Have Been Implemented
When the time came to leave their legacy system behind, six of Ontario's Family Service Agencies formed a partnership and worked with Coyote Software Corporation to craft the perfect replacement. The result: CaseWORKS, a comprehensive case management and recording...
read more
In 2006, the Community Mental Health Clinic Guelph-Wellington-Dufferin adopted CaseWORKS as their information system. To Anna Tersigni-Phelan, it's "a front-line point of care solution that simplifies and streamlines our scheduling and case recording." What's the best...
read more
Start Building your IT Strategic Plan today.
Ensure your organization is prepared to meet your future goals. Contact us for information on getting your custom IT Strategic plan today.